Xtract IS DeltaQ
The top class of the BI components for SAP access by SSIS
The Xtract IS DeltaQ component forms the top class of the BI components for SAP access by SSIS. With its help, the Extractor API in SAP R/3 can be addressed and in such, the functionality with which BW systems also secure their data supply from the production system can be used.
Real transaction-secure delta transfer of data
Support of all master and transaction data including own generic extractors
No installation in SAP required
All business contents are available immediately even though no application-specific knowledge (e.g. about the tables' structure) is required.
The following screenshot shows the editor for the data source 2LIS_12_VCITM. It provides the delivery positions. Three extraction modi are available: "Full" for a complete extraction (without delta); "Delta Init" for a delta initialization; "Delta" for the real delta update that is done via the R/3 delta queue (transaction RSA7).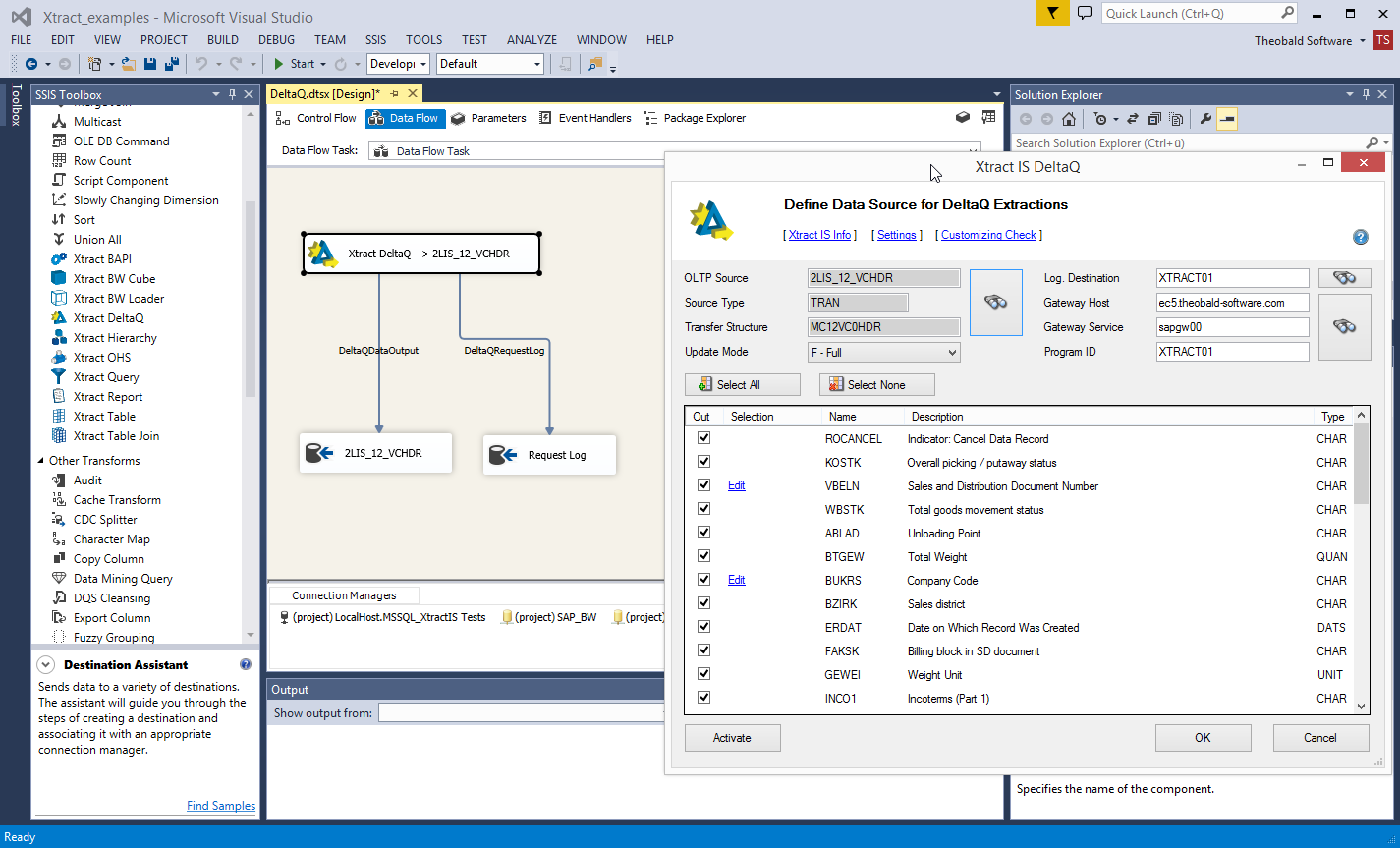 Every DeltaQ source has two outputs: one for the data (DeltaQDataOutput) and one for the protocol (DeltaQLogOutput). The best method is to write off the protocol in the data target. For Delta mechanisms in particular, a detailed protocol can be very helpful when troubeshooting. The data output correlates with the checkmarked columns (and the RequestID). The protocol output always has the same columns.