SQL SERVER INTEGRATION SERVICE INTERFACE
Xtract IS – Plug'n'Play for SAP and SQL Server Integration Services
"Xtract IS is a really intelligent interface thanks to the available delta logic – and it also comes at a very fair price."
Christof Meier, Project Manager in charge at JUST AG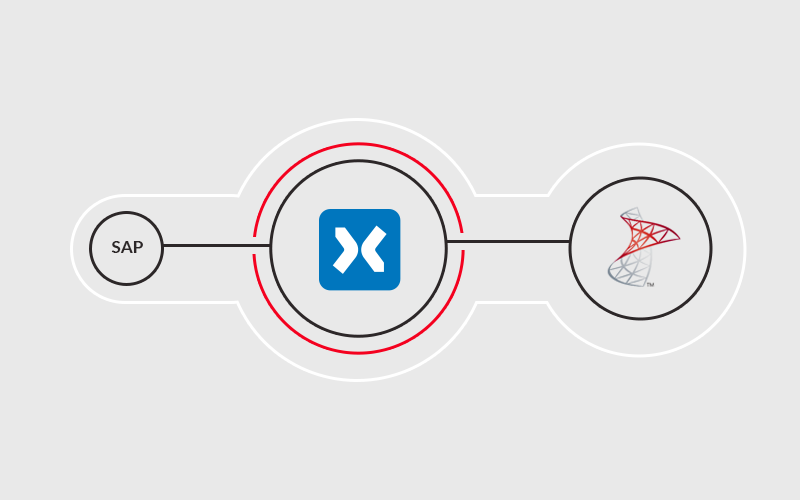 INTELLIGENT INTERFACE
The main features of Xtract IS
General
Integrate your SAP system (ERP, S/4HANA, BW) with SQL Server Integration Services. With a few clicks of the mouse, you can extract mass data with high performance and stability.
The Xtract IS Component Suite offers nine components to provide all kinds of SAP interface technologies. Implement your data flows in a secure and type-safe way with a graphical editor.
Xtract IS Table Join
The Table Join Component allows to mix/merge several tables. It is possible to join tables for document headers and items into one single resultset.
The Join-process takes place entirely within the SAP system, which does not require to download each single table anymore.
Table-comprehensive selection criteria
Creating a view in SAP manually not necessary anymore
Supports aggregations and criteria within the aggregation
Granularity of data will be scaled down
Optimization of extraction performance
Xtract IS Query
SAP queries are so popular as data suppliers because tables can be joined on the SAP end without any developer authorization. With Xtract IS Query, you can make your SAP queries directly available in the Integration Services. With a graphical user interface and full metadata support, the result is available for further processing within seconds.
Xtract IS BW Cube
Xtract IS BW Cube is a data source for SQL Server Integration Services with which datasets can be extracted from SAP BW InfoCubes and BW queries. The dimensions, key figures and attributes to be transferred can simply be dragged and dropped into the query output. This turns complex, cubic data structures into relational data that are easy to handle.
Xtract IS Hierarchy
Unfortunately, Open Hub Services do not support extraction from BW hierarchies. Due to this, the Xtract IS Hierarchy component was developed. It makes it possible to extract all hierarchy types from the BW. The image below shows the component at the design time. If necessary, hierarchy texts can also be read in.
Xtract IS ODP
The ODP components is the crème de la crème when it comes to extracting data from SAP. With the help of the ODP component, users can extract what are known as SAP DataSources. The main benefit of DataSources is the integrated mechanism for incremental data extraction—a function also employed by SAP BW. By using the DataSources the ODP component eliminates the need for an SAP BW. The ODP component is Theobald Software's response to the new SAP ODP extraction types. Additionally to DataSources, this component can also be used to extract CDS views, BW/4HANA objects, and other data sources.
feature-rich interfaces
Your advantages with Xtract IS
Based on SAP certified technology*

Minimal to zero modification in your SAP system

Very fast installation and configuration

Fast, simple, user-friendly; programming knowledge not necessary

Cross-module and module independent
100 % type safety with full meta data support

Business logic is available

Robust, standardized process for incremental loads (Delta Logic)

Seamless integration for both read and write

Cost savings through optimal integration, no friction losses
*Our SAP certified product ERPConnect provides the kernel for all our products and is responsible for the connection to each SAP system.
Frequently asked questions
Useful facts about data integration between SAP and SQL Server