SAP NINTEX INTERFACE
ERPConnect Services – Nintex
SAP Integration with Nintex made easy! Use ERPConnect Services for seamless, straightforward SAP Connectivity with Nintex Workflow and Nintex Forms for SharePoint.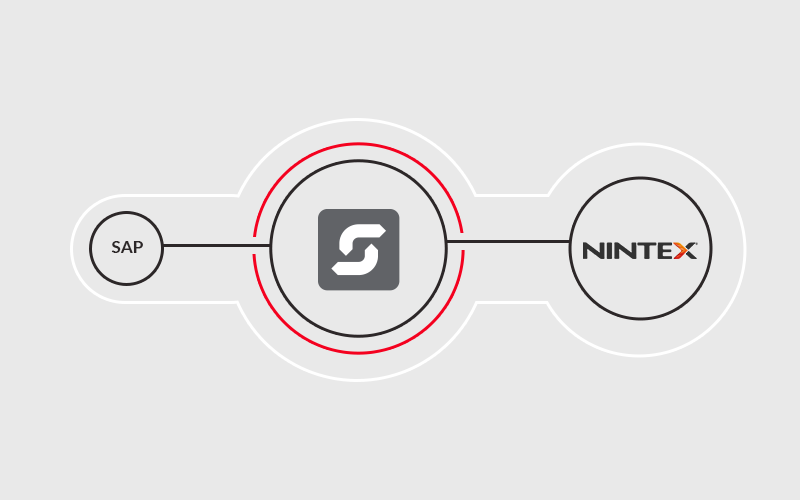 DATA INTEGRATION MADE EASY
The main features of the ERPConnect Services & Nintex
Business process automation
ERPConnect Services simplifies the integration of SAP data with Nintex, the leading software vendor for business process automation.
Customers who are using Nintex Workflow and Nintex Forms in their SharePoint environment can utilize ERPConnect Services to access SAP data in their workflow scenarios.
SAP integration with Nintex for Office 365 and Nintex Workflow Cloud is also supported by our software.
Please take a look at our success stories to get an impression of how customers successfully implemented ERPConnect Services and integrated their SAP processes with SharePoint and Nintex.
Nintex Workflow for SharePoint On-Premises
Nintex Workflow for SharePoint is the business workflow automation solution for SharePoint On-Premises. In the Nintex Workflow Designer, it is possible to easily create business workflows for SharePoint sites or custom lists. Workflow building is made possible by a multitude of workflow actions.