DEVELOP YOUR OWN INTERFACES
ERPConnect – for developing your own SAP interfaces
"With ERPConnect we have been able to make processes faster and more reliable and thus enhance the quality of our services."
Stefan Reuss, Head of IT & Technology Department, Würth Industrie Service GmbH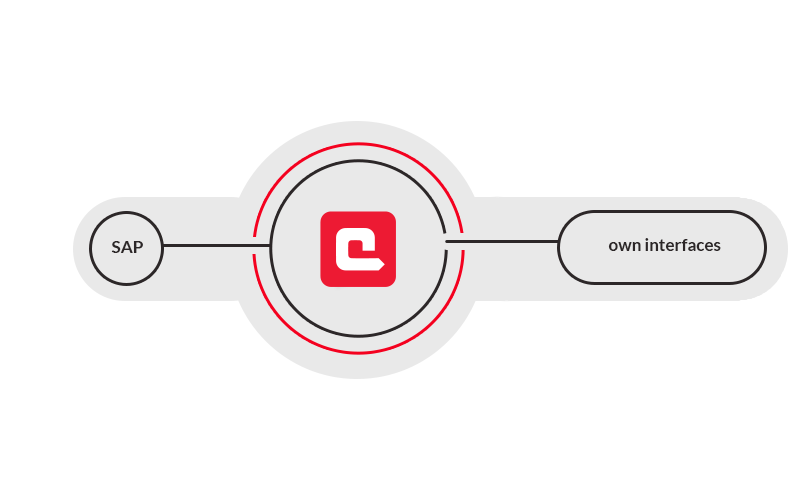 SAP Certified Integration with SAP NetWeaver
The main features of ERPConnect
Certified as "SAP Certified Integration with SAP NetWeaver"
ERPConnect is a lean .NET assembly that lets you to develop robust SAP interfaces with little effort and, above all, without requiring a complex infrastructure or additional middleware.
Range of efficient special classes
In addition to these standard functions, ERPConnect also offers an entire range of special classes in order to manage difficult requirements for SAP interface programming efficiently, securely and with stability:
An SAP interface with just eight lines of code
The API is intuitive, pragmatic and lets you reach your goal with a minimal effort: Develop fast, robust SAP interface applications in any .NET-capable environments.
The following code shows how it works: First an SAP connection is established which is enabled by the R3Connection class. The RFC function object represents a function module and its parameters and can be invoked with Execute().
Frequently asked questions
Useful facts about lean .NET Assembly