Business Content Manager
No magic: SAP knowledge transfer at the push of a button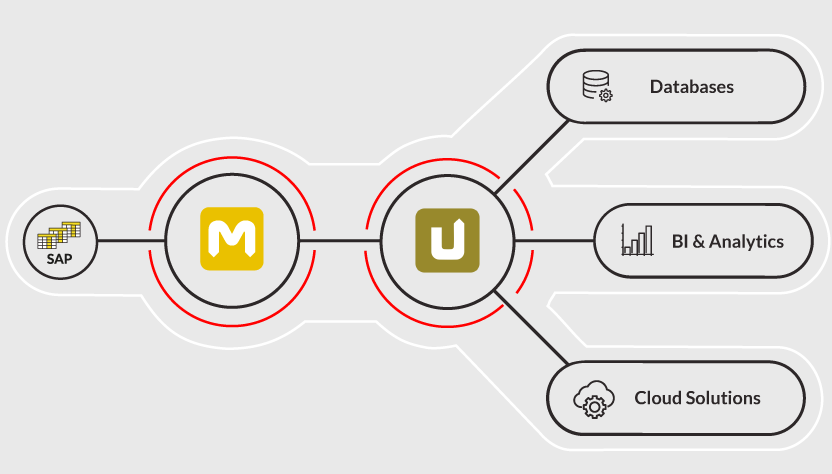 Intelligent Business Content Manager
The main features of Xtract BCM
What´s the Business Content Manager?
No SAP know-how available? No problem, we'll do it for you!
With our Business Content Manager you have the possibility to use pre-defined
views, without having to know exactly where the data is stored in your SAP
system. Simply decide what you want to see and where, and we'll take care
of the rest.
At a glance
All common SAP tables are supported (>300).
Incremental data load via delta extractions
The entire process from data acquisition to your preferred BI or analytics tool
Use of aliases in the target environment to make technical names understandable
From the data source directly into your destination within a few minutes
Create a finished DWH at the click of a button
Predefined views that represent real use cases
Integrated wizard for ease-of-use is provided
Automatically Scheduling Extraction Tasks
How the Business Content Manager simplifies your daily work?
At the moment we support 12 SAP modules, which are however constantly being extended.
| Materials Management (MM) | Controlling (CO) |
| --- | --- |
| Variant Configuration (LOVC) | Production Planning (PP) |
| Sales & Distribution (SD) | Basic Components (BC) |
| Personal Management (HR) | User Administration (UA) |
| Financial Accounting (FI) | CRM (CRM) |
| Customer Tables (CS1) | ABAP |
Your advantages with Xtract BCM
Based on SAP certified technology*

Very fast installation and configuration

Fast, simple, user-friendly; programming knowledge not necessary

Zero modification in your SAP system

100 % type safety with full meta data support

Cost savings through optimal integration, no friction losses
*Our SAP certified product ERPConnect provides the kernel for all our products and is responsible for the connection to each SAP system.