MS REPORTING SERVICES INTERFACE
Xtract RS – SAP and the MS Reporting Services
Use Microsoft Reporting Services to create and publish powerful reports based on your SAP data without any additional staging layers. The Xtract RS data provider gives you access to SAP tables, queries, BAPIs and BW Cubes.
Microsoft Reporting Services
The main features of Xtract RS
Data provider for SAP
Xtract RS is a data provider for SAP that is optimized for Microsoft Reporting Services as well as Power BI Report Server. As a so-called data extension, it integrates itself seamlessly in the SQL Server Data Tools (SSDT) for Visual Studio. In this way the SAP data are available in the Reporting Services Server and the Power BI Report Server.  Access is made in real-time and because it is direct, it is free of additional software layers and other middleware. When it comes to performance, this simple yet effective architecture can't be topped.
Directly read SAP tables
SAP queries
RFC function modules and BAPIs
BW objects (cubes, query cubes and master data)
SAP Query data source at the design stage
The following image shows the SAP query data source at the time of design. The input parameters can simply be linked with reporting parameters. Report variants are naturally also supported.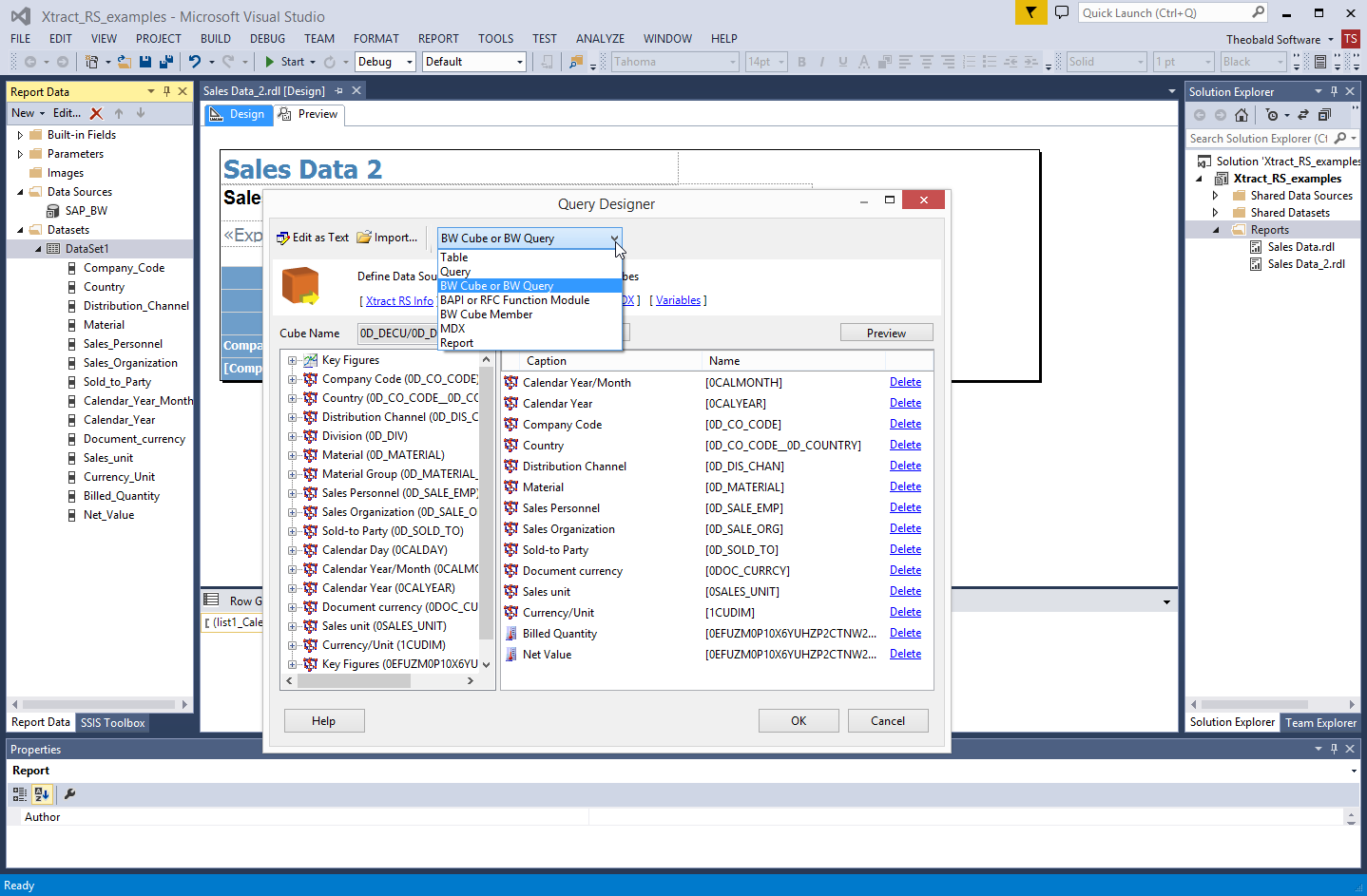 Access to BW query
The following screenshot shows a BW query being called. The necessary dimensions and key figures are simply dragged into the query output and are then available in the data set within the report designer. Of course, query variables can also be linked with reporting parameters.
Preview view
The preview shows how the reporting parameters are also filled from the cube and then directly transferred to the BW query.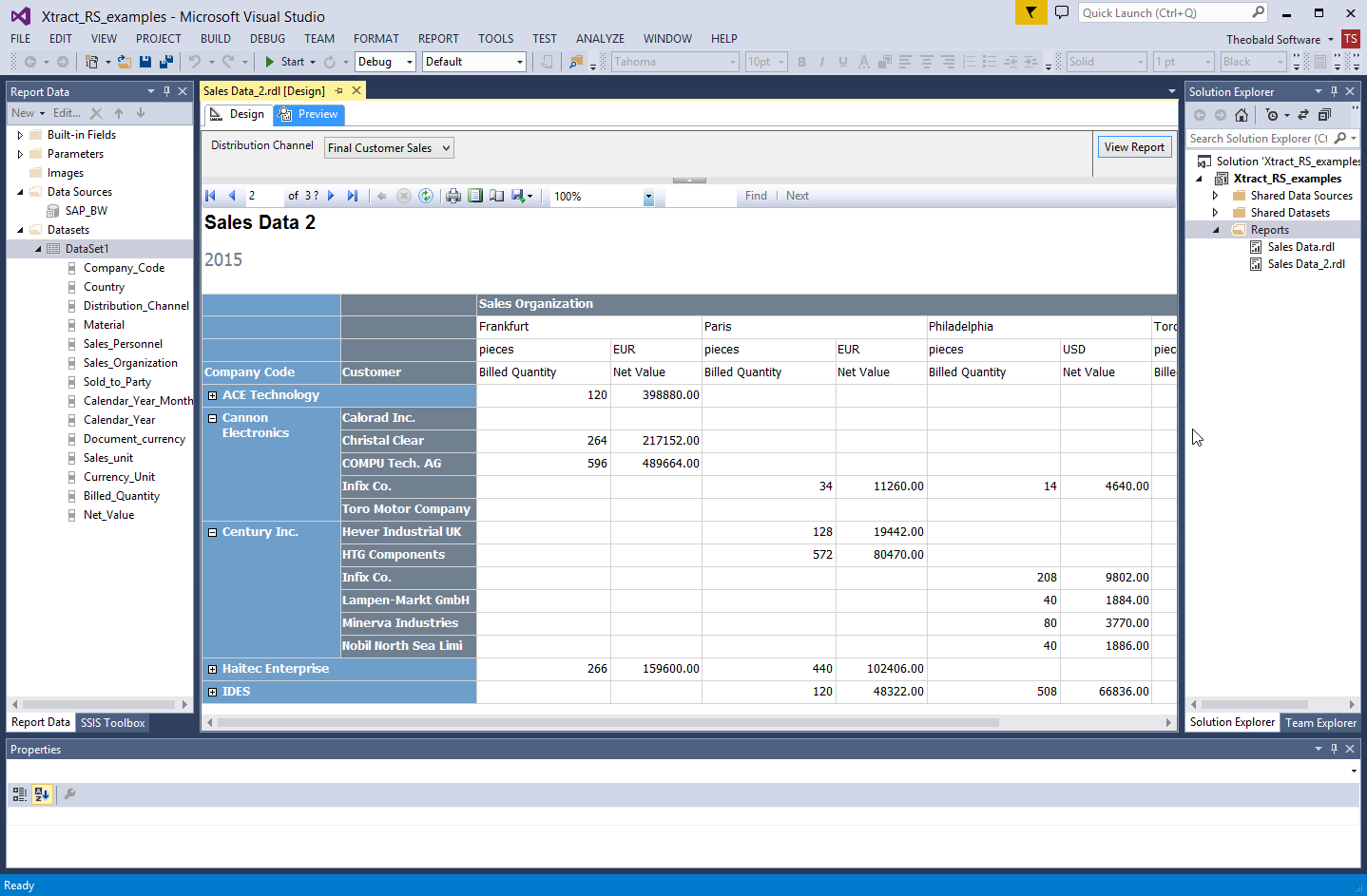 SAP DATA IN REAL TIME
Your advantages with Xtract RS
Based on SAP certified technology*

Real time reporting with SAP data without any delay

No redundant data storage

Single Sign-On-Scenarios available with total maintenance of SAP security
Any data sources from SAP ERP and SAP BW are available

Full integration in Reporting Services Designer as a part of the SQL Server Data Tools (SSDT) for Visual Studio.

Report-Hosting in SharePoint or other Host-Environments available without any problems

Entire compatibility to all SSRS-Features like Subscriptions, Report-Parameter, Shared Data Sources etc.
*Our SAP certified product ERPConnect provides the kernel for all our products and is responsible for the connection to each SAP system.
Frequently asked questions
Useful facts about Microsoft Reporting Service