Integration of cloud platforms with SAP
Office 365, Microsoft Flow & Logic Apps – Integration with SAP business processes
With YunIO, SAP business processes can be integrated easily and without programming effort into Office 365, Microsoft Flow or the Azure Logic Apps. For Microsoft Flow and Azure Logic Apps the support of custom connectors makes this possible. Web service-based integration scenarios can be easily imported and used as custom connectors within the application.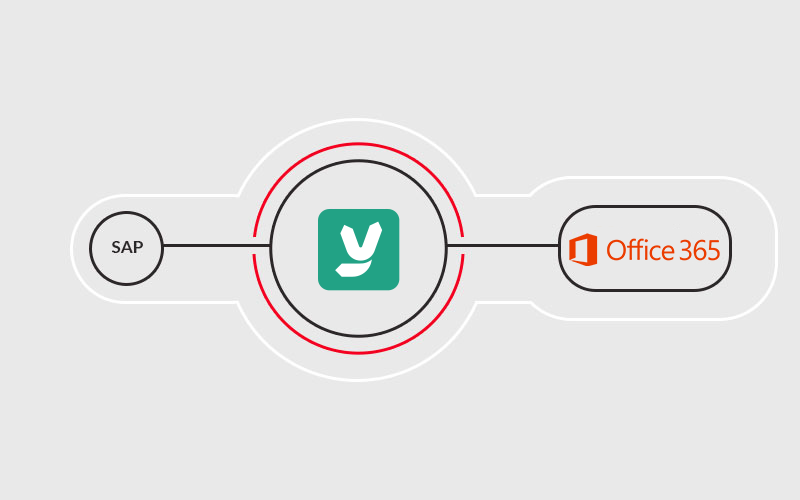 SAP business processes integration easy and without programming effort
The main features of YunIO & Office 365, Microsoft Flow & Logic Apps
Microsoft Flow and Azure Logic Apps offer all possibilities and advantages of a cloud-based workflow engine:
Integration with a variety of cloud platforms
Complex business and approval processes can be realized
Customizable to the needs of the company
Easy deployment for mobile devices
Microsoft Flow und Azure Logic Apps
SAP data and processes can be easily integrated with Microsoft Flow and the Azure Logic Apps via the standardized REST interface. This is made possible by the generation of OpenApi (formerly "Swagger") definitions for REST services, with which user-defined SAP connectors can be created and integrated.
Integration of SAP business processes
Your advantages with YunIO and Office 365, Microsoft Flow & Logic Apps
Bring any type of SAP data into the cloud – in real time

Eliminate complicated SAP usability and reduce your costs significantly, by providing intuitive interaction between users and SAP

Integrate your SAP data and processes without having to develop or configure anything in the SAP system

Benefit from user-oriented scenarios that are delivered as business content

show more advantages
Create innovative and modern solutions by integrating your SAP business processes with new applications and technologies (e.g. bots, digital voice assistants, cloud, mobile and workflow solutions, collaboration platforms)

Connect easily and directly to cloud solutions such as Microsoft Flow, Azure Logic Apps and Nintex Workflow Cloud

Benefit from the latest security architecture by supporting common authentication methods

Build on SAP-certified technology and proven SAP integration knowledge