SAP Sharepoint Interface
ERPConnect Services – Connect Microsoft SharePoint and SAP seamlessly
ERPConnect Services consists of three components for seamless, straightforward integration of SharePoint and your SAP ERP / BW system. It does not require any additional middleware – the integration takes place entirely within the SharePoint stack.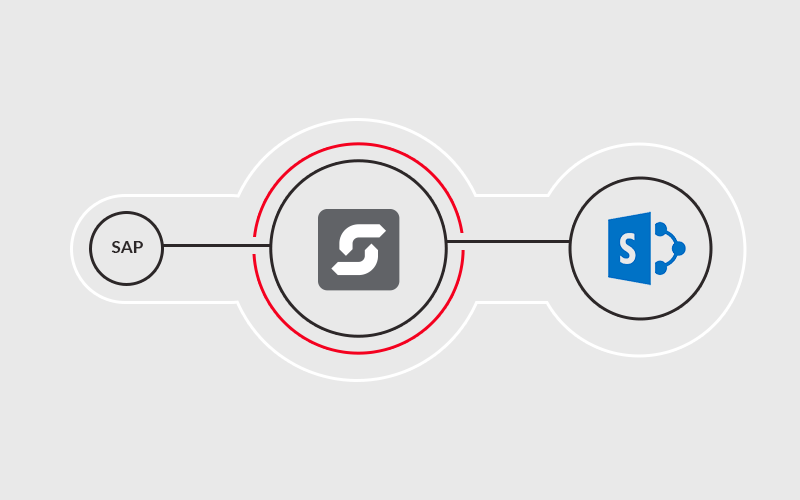 SAP Business Process Integration
The main features of ERPConnect Services
WebService Designer
The WebService Designer offers a powerful, easy-to-use tool to design and deploy web services to SharePoint that wrap even complicated SAP processes in a clean and simple web service interface. SharePoint architects can make use of a variety of tools and technologies to combine SAP function modules (BAPIs) and SAP-Table accesses graphically to a program sequence.
Get to know ERPConnect Services
Why SAP integration with SharePoint?
feature-rich SAP interfaces
Your advantages with ERPConnect Services
Based on SAP certified technology*

Very fast installation and configuration

Code- and no-Code-solution for developer and architects

Read and write access to SAP objects with SharePoint Business Connectivity Services

Model complex SAP process graphically and deploy to SharePoint

Guarantee that future SharePoint- und SAP-Releases will be supported
Direct connection from SharePoint to SAP, no additional middleware

Visual-Studio-Plugin for .NET developers

Support of non-Microsoft technologies like Android and iOS

Single Sign-On between SharePoint and SAP

Integration of SharePoint Secure Store for credential administration

Entire configuration within SharePoint central administration

Full support of Load Balancing in large SharePoint-Farms
*Our SAP certified product ERPConnect provides the kernel for all our products and is responsible for the connection to each SAP system.
frequently asked questions
Useful information for data integration between SAP and SharePoint