Connect SAP and cloud-based applications
ECS Core– Create SAP applications for cloud environments
With ECS Core you bring your SAP data into the cloud, platform-independent and easy to set up. Predefined business content for common integration scenarios makes it easy to get started.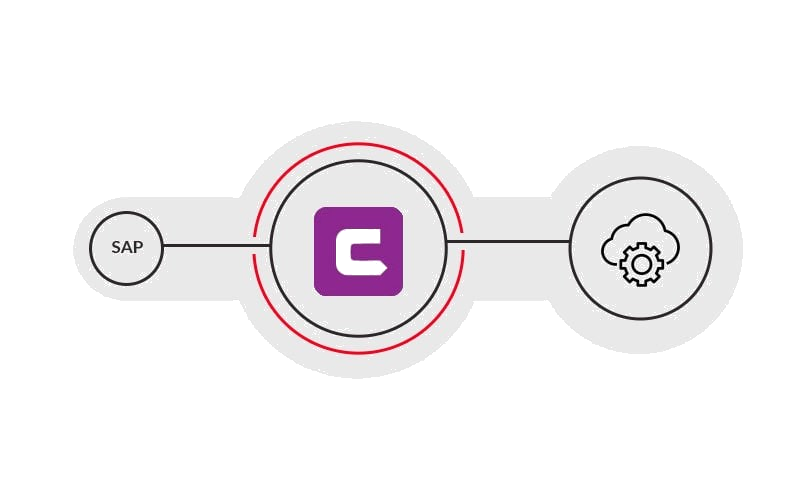 SAP data in the cloud
The main features of ECS Core
You can easily connect your cloud-based apps to SAP and bring your business processes into an environment that is familiar to the user and accessible from anywhere – without compromises in security and performance.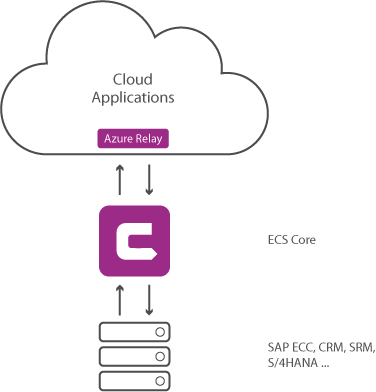 Architecture
From a technical point of view, the following points speak in favour of using the solution:
A standardized REST interface simplifies SAP integration. The connection works without any programming effort with all systems and devices that can consume REST web services.
The WebService Designer included in the scope of functions enables the creation of new REST services based on existing SAP data and processes.
A JavaScript library enables the intelligent SAP integration into forms and other script-based interfaces.
An included designer plugin, facilitates application development with Visual Studio.
The generation of OpenApi (Swagger) definitions for REST services is supported out-of-the-box and enables the integration of custom SAP connectors in certain cloud applications (e.g. Microsoft Flow and Nintex Workflow Cloud).
No add-ons or service installations are necessary on the SAP side.
Application development
ESC Core enables you to create powerful and sophisticated SAP applications for cloud environments such as SharePoint Online with the included developer library. Platform-independent standalone applications (e.g. JavaScript apps) that are made available to users in the cloud, are also possible.
Examples and templates can be found in our OnlineHelp.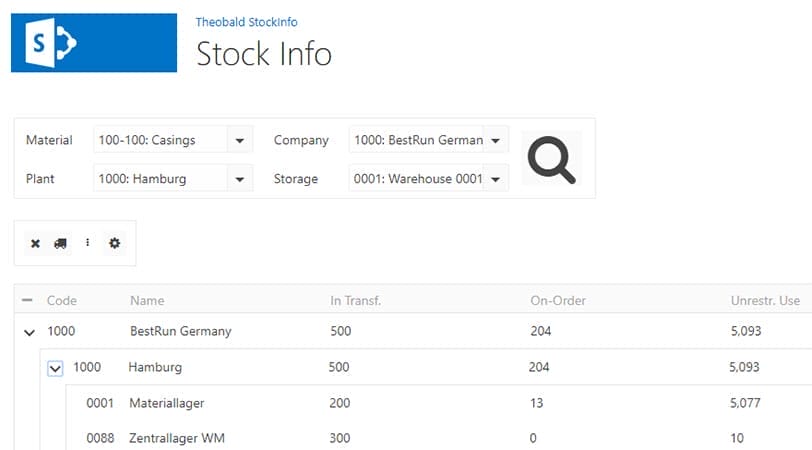 Use Cases
Business scenarios
Get more out of your SAP data and applications. There are various business scenarios for SAP integration in the cloud. Direct connectivity is supported for the following platforms:
ECS Core offers simple integration options for SAP data and processes for various applications within Office365, such as Microsoft Flow and Azure Logic Apps, as well as the integration of applications in SharePoint Online.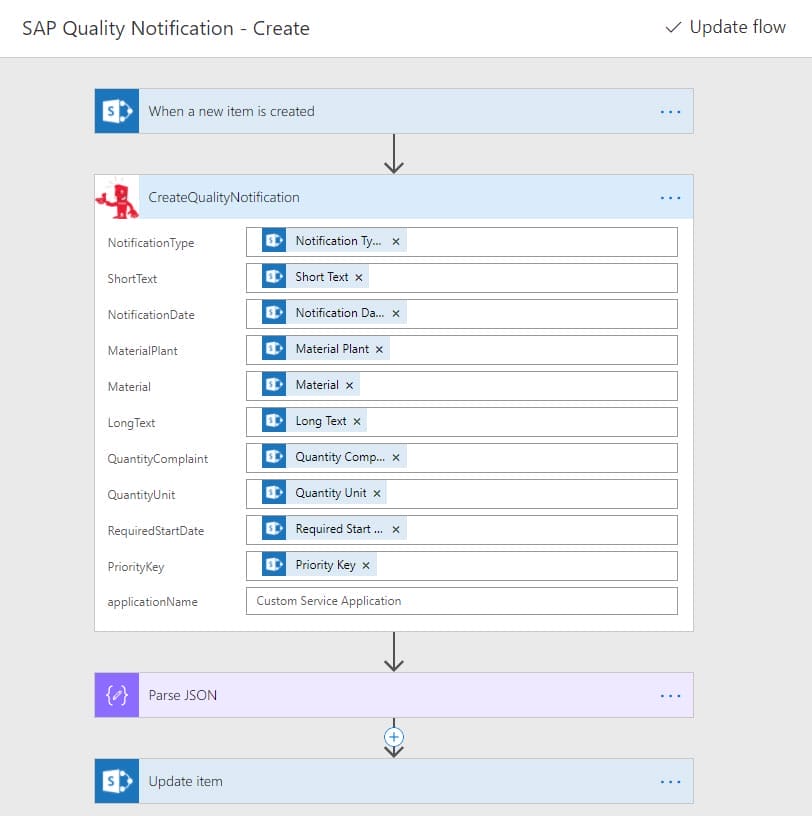 Business Content
Process integration made easy: Use our constantly growing business content, which covers different business processes for human resource, finance and other SAP modules. The business content can be used to implement integration scenarios in cloud solutions such as Flow and Nintex Workflow Cloud, without much effort. Simply import the desired process as a custom connector into the solution and then use it in the workflow. If required, the business content can be used as a template and adapted to individual requirements.
Currently, we offer business content for the following processes:
Purchase Requisition
Purchase Order
Sales Order
Quotation
Travel Request
Leave Request
Quality Notification
Material master data
Customer master data
Goods receipt
Incoming Invoice
Each process usually supports several functionalities, such as creating, changing or querying one or more data records in SAP.
Integration of SAP business processes
Your advantages with ECS Core
Build on SAP-certified technology and proven SAP integration knowledge*

Bring any type of SAP data into the cloud – in real time

Eliminate complicated SAP usability and reduce your costs significantly, by providing intuitive interaction between users and SAP

Integrate your SAP data and processes without having to develop or configure anything in the SAP system

Benefit from user-oriented scenarios that are delivered as business content

show more advantages
Create innovative and modern solutions by integrating your SAP business processes with new applications and technologies (e.g. bots, digital voice assistants, cloud, mobile and workflow solutions, collaboration platforms)

Connect easily and directly to cloud solutions such as Microsoft Flow, Azure Logic Apps and Nintex Workflow Cloud

Build on SAP-certified technology and proven SAP integration knowledge
*Our SAP certified product ERPConnect provides the kernel for all our products and is responsible for the connection to each SAP system.